"CORNHOLE'" Tournaments Didn't Last Long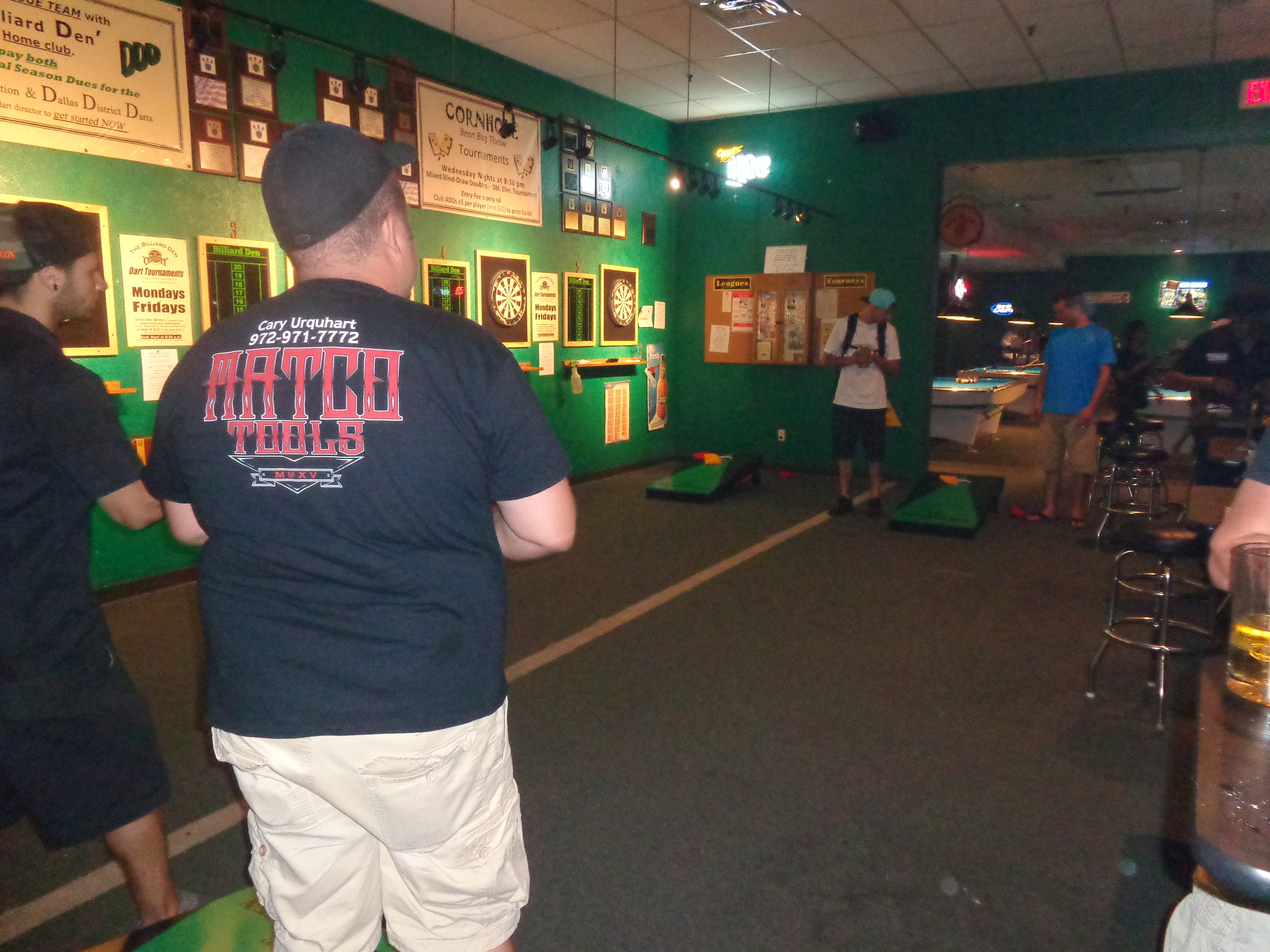 WE tried and it Died. It was fun for a while, but didn't have the stamina to last. GONE FOR NOW!
This sport has been around for a long time, however mostly as an 'Outdoor Game' at Picnics and in the country all around the US Many 'cornhole' leagues started years ago and are very well established, yet Dallas has not until now, really started to promote and provide this sport as 'Indoor entertainment'.
Please welcome these tournaments and come support this corny named sport added to The Circuit.
For more information on PSP's Cornhole tournaments click this link – Cornhole Tournament Information.
FUNTIMES have begun.