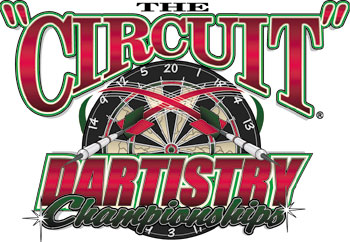 32nd Dartistry Championships
Friday, January 15th / Sat, Jan. 16th, 2021
$4,230 total Guaranteed Payout
Payouts for Men's Blind-Draw was $1,200
Payouts for Ladies' Blind-Draw was $850
Payouts for Modified Blind-Draw was $2180
Plus Side Pots = Mystery Outs, High Outs, or Honey Pots ($
570
)
Chalker Prizes ($
370
)
Player Participation Prizes ($
400
)
Add in the Warm Up tourney on Friday ($
1,186
)
(Funds for scorekeepers prizes came from the Eligible players' entry fees and the Billiard Den)
Add them all up =

$6,756

Paid Out
This Event was held at The Billiard Den as it the Best Venue in Town for this Event.
Entry Fees were FREE for ALL QUALIFIED PLAYERS,
while it was ONLY $15 entry fee per event for Eligible Players & $5 for side pots for everyone.
---
Download the complete summary of the event which includes director summary and individual payouts.